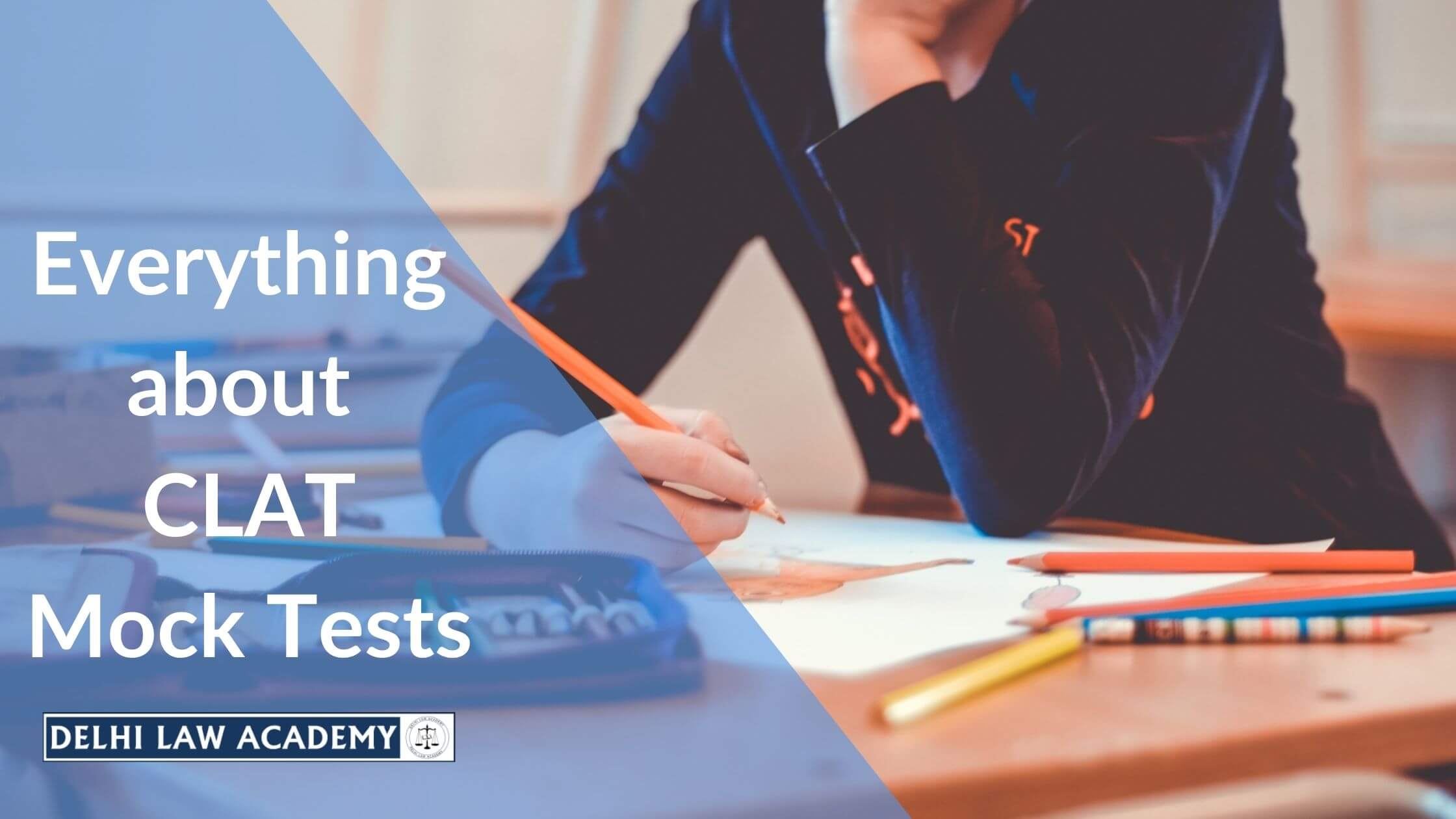 Mock tests play an important role in your success at competitive examinations like the CLAT. Since the emphasis is on answering questions within the stipulated time, most competitive exams tend to ask questions that are a little confusing to test the focus of the candidate under the stressful condition (a test is a stressful condition since you are under pressure to perform).
However, if you have taken enough mock tests based on the exact pattern of the exam, then you are better equipped to handle the pressure. Also, regularly taking mock tests allow you to assess your preparation level and make changes to your study plan accordingly.
Many coaching institutes offer mock test series claiming a range of features. However, to find the best, we suggest that you look for the following:
Varying difficulty levels –

Most test series offer varying levels of difficulty in their tests. You must ensure that you choose a series that has these varying levels as it prepares you for any kind of questions asked

Detailed analysis of your performance –

Once you appear for the mocks, having an analysis report detailing your performance is important as it allows you to understand your areas of strength and weakness. Based on this analysis, you can create a better study plan

Mocks based on the CLAT format –

Before you sign up, it is important to assess if the questions asked in the mocks are as per the CLAT format. Some mocks ask questions to test your understanding of the topics too. Ensure that the test series prepares you for the D-day
How to use mock tests effectively during your preparation?
We usually recommend students take a few mock tests before they begin preparing for CLAT. This helps them determine 'ground zero' – the place where they are starting from. They can use the analysis of the mock tests to prepare a study plan that helps them overcome their weaknesses and gain on their strengths.
After every few weeks, they can take mock tests again to assess their progress and make changes to the study plan as needed. This allows them to prepare in a test-focused manner.
We at Delhi Law Academy offer all the features mentioned above and more in their CLAT test series. The series includes:
20 online mock tests based on the exact CLAT pattern

Timed tests to simulate the exam day

The look of the test is the same as the CLAT

Optimized for mobile, laptop, and tablet

Works well with 2G connections too

Question papers are drawn from a large question bank

Powerful performance analysis and reports have drawn by IITians

Algorithmic forecast of the All India Rank based on your performance
A good mock test series can make a huge difference in your preparation. Hence, it is important to choose one after considering various aspects. Remember the above-mentioned points and talk to the institute before finalizing. 
Good Luck!
Online Mock Test Series for CLAT
Full-length mock tests based on exact simulation of CLAT pattern
Click here for more !