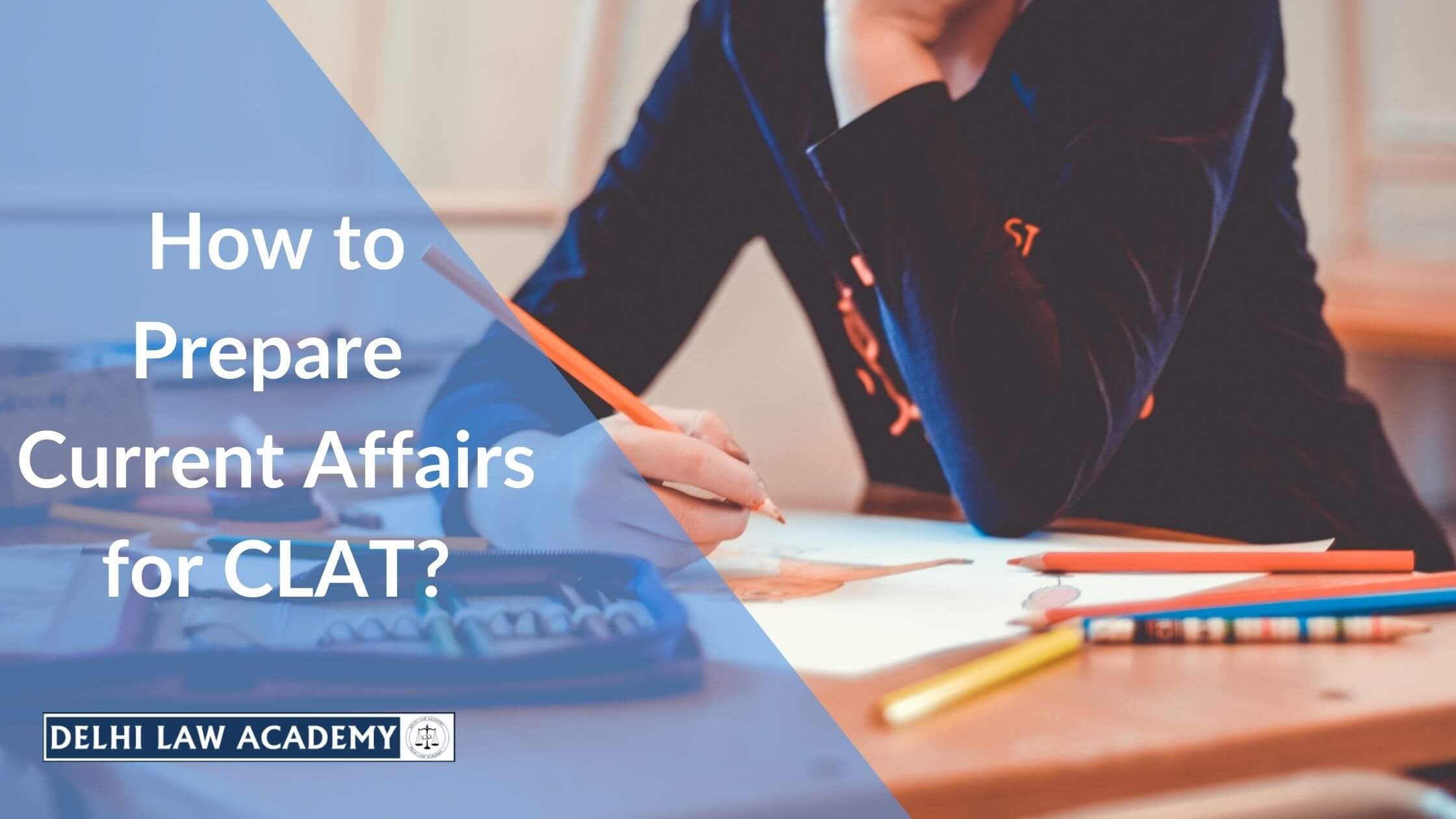 According to the new CLAT pattern, there will be an increased emphasis on topics regarding current affairs and static general awareness related to them. This changes the preparation approach as compared to 2021.
While Current Affairs seems to be a topic where the student needs to stay updated about the news and events across various sections, there is more to it than what meets the eye. You cannot mug-up news. Hence, you need to understand it while trying to remember important names and dates. However, if you don't understand the core concepts, then remembering them becomes more difficult.
The best way to prepare for current affairs and general awareness is to revise some basic concepts in fields like economics, environment, geography, art and literature, history, science, international organizations, etc. Once your concepts are clear, the news will start making more sense, and remembering it will get easier.
You definitely need to cultivate the habit of reading newspapers (online or offline), subscribe to some weekly summary news sites/blogs, and work towards being a more aware individual. Try to discuss the latest news with your friends or family as it can help you remember it better.
I understand that every person has certain likes and dislikes. For example, you might love sports but hate science. Or, you might be highly interested in politics but get easily bored with art & literature. Hence, when you read the news, you can get naturally inclined to remember updates about areas that interest you. Hence, a structured approach is needed to ensure that you don't miss out on any important event that might be asked in the exam. 
There is an excellent trick to remembering important dates. Maintain a journal where you daily update the news events as they happen. At the end of the month, go through it and try to attach a personal memory related to the said month to all the events that transpired during the month.
For example, if you are reading news in the month of May, and NASA launches a space shuttle to Venus on May 6th, then you can remember it as eating 6 mangoes on the day NASA sent the space shuttle by associating mangoes with the event. It works excellently for some students.
There are many such tricks that can help you remember current affairs events and dates. We usually recommend students join a coaching institute for CLAT preparation so that an experienced guide can help you with such important tips and tricks.
We at Delhi Law Academy offer an Online CLAT Course helping students start their law journey. With a dedicated team of experienced faculty and a course designed to bring out the best in you, we ensure that we walk with you every step of the way until you crack the CLAT. 
As an aspiring legal professional, you need to realize the importance of staying aware of the latest developments in various fields since knowledge is a lawyer's ultimate tool. So, don't just prepare for the test, develop an aptitude for current affairs!
Good Luck!