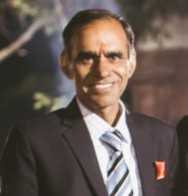 Prof K. Madan
Madaan Sir
, as he is respectfully called by his students, is a passionate Law teacher.
Interestingly, as a student of Law in Faculty of Law, Delhi University, he used to be invited by his teachers to take his own class. As a matter of fact, his own classmates were his first students.
He is a great teacher because
i) he possesses a deep and thorough knowledge of law
ii) he has a god-gifted ability to deliver this knowledge to his students
This twin quality of possessing the required knowledge and having the ability to express it [orally as well as in writing] is reflected in these twin facts:
i) he was Delhi University Law Centre Topper and Gold medalist in his LLB degree program
ii) he was Indian Law Institute New Delhi Topper in his LLM entrance exam
His simple yet lucid explanations for even the most complicated legal principles and his famed classroom Notes became the stuff of legend. By his third year in DU Madaan Sir was already mentoring several 1st year and 2nd year students.
At Delhi Law Academy, Madaan Sir is solely responsible for all content dealing with Law. He teaches the Judicial Services course himself, and this continues to be our guiding principle at DLA – we do not hire faculty irresponsibly chasing growth; instead, we choose to focus on conscious, mindful pursuit of education and knowledge. Sir has also created the video content and takes Live Doubt Sessions for LLB Entrance aspirants.