Preparing for Judicial Services?
Delhi Law Academy offers expertly crafted Study Material & Notes for Judicial Services Exams!
Click here for more details!
A State by State Overview of State Judicial Service Exams
In the Union of India, most states have their own State Judicial Services. Each of these State Judicial Services conducts their own recruitment, usually through examinations and interviews. The patterns and exam processes for each state is different. We at Delhi Law Academy have attempted to collate and list out the patterns for several major states of India. We will be adding more in the days to come.
Delhi Law Academy conducts comprehensive online courses for the State Judicial Services and State Public Service Commissions of the states listed below. Click each link to find out more about the syllabus, pattern and other details for each state.
All material at the Academy is personally prepared by Prof K Madan, Gold Medalist Delhi University Law Centre.
You can find out more about the respective exams by visiting the links above. This page will be updated with the current information on each exam as and when it is available.
Contact Us to know more.
A Career In The Judiciary - What to Expect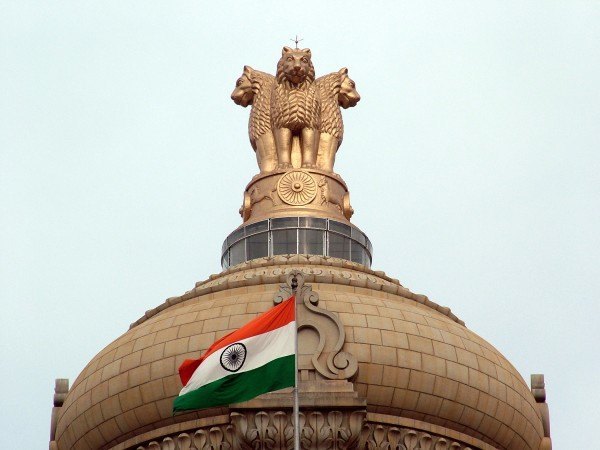 Overview
If you have an inclination towards public service and believe in the Justice System, a career in the judiciary could be a good option for you. It is an outstanding way to remain closely connected with your background in law, while at the same time practicing and navigating both the theoretical and practical aspects of it. In addition, you gain the satisfaction of performing a public service and ensuring delivery of justice to your fellow man.
As you may be aware, the Indian Judicial System is organized in a hierarchy - Supreme Court at the center followed by High Courts for each state, followed by District Courts for each District or group of Districts. Every State's High Court supervises members of its subordinate judiciary. Members of the subordinate judiciary (commonly referred to as the Judicial Service or the PCS (J)-Provincial Civil Service-Judicial) occupy the offices of the presiding officers of various courts right up to the post of District Judge.

How Does One Join The Judiciary?
To become a member of the State Judiciary, there are usually two methods:
Start a litigation practice and hope to get elevated to the bench someday. This is the slightly better known method
Participate in the competitive process hosted by each state for its judicial services. These are the Judicial Service exams that DLA provides coaching for
Apart from the opportunity to serve your fellow man and see justice being delivered, there are several additional attractive features of working in the judicial services including handsome perks and privileges. For example - rent free accommodation, fuel allowances, subsidized electricity and water supplies, telephone allowances and bursaries for children's education. Typically, the quality and quantity of these perks and allowances are comparable to or better than those of civil service officers.
In addition, thanks to the 6th Pay Commission the remuneration structures for most State Judicial Services allow its officers to have a good quality of life right from the beginning. And in addition to all this, the best benefit is perhaps one that is not so evident at first glance - unlike administrators or police officers, judicial officers almost always have postings in district headquarters so they never have to serve in remote areas. This puts to rest concerns regarding their children's education and availability of facilites.
In each state, there are 2 entry levels to the judicial services:
First - Lower Judicial Services. This is meant for fresh graduates through an entrance exam conducted by the respective state public service commissions (UP, MP, Rajasthan etc.) or the High Court (Delhi). The syllabus for these exams usually includes law subjects and English, general knowledge and the local language of the state. Entry through this avenue assures you of time based promotions and a secured employment early on in your career.
Second - Higher Judicial Service (HJS). This service is open for practicing lawyers with a certain prescribed minimum number of years of litigating practice, usually 7 (may vary for different states). Applicants have to appear for a competitive examination for entry to the HJS the syllabus for which is similar to the one described above. The advantage with this option is that if selected the applicant gets posted as an additional district judge which significantly hastens promotional prospects.
The Lower Judicial Services have a fixed quota (which varies with each High Court) for elevation to the High Court. Hence, the prospects of HJS members are better since they can expect to get promoted to senior posts at a younger age. However, preparing for and clearing the HJS examination is more challenging and the number of seats are far lesser.
To sum up, each person must take a serious look at their career trajectory and options before taking the plunge into the Judicial Services. Opt for this if you want a secure and safe career and wish to be in public service, albeit with a comfortable compensation package-instead of the vagaries of litigation, then the judicial services may well be the right choice for you.
At Delhi Law Academy, we provide coaching for both the Higher and Lower Judicial Service examination, for all states.
Appearing for Judiciary Exam?
Delhi Law Academy now provides Online Coaching for Judicial Services Exams!
Click here to know more!