Salary of a LLB degree holder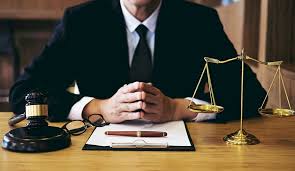 Bachelor of Legislative Law [LLB] can be pursued either as a three year post-graduate or a five year undergraduate course. Over the years, there has been a steady increase in the number of CLAT applicants. While 2015 saw 39,686 applicants, 2016 saw an increase of around 13% with 45,041 applicants and 2017 saw an increase of around 13% increase again with 50,676 applicants.
This trend clearly indicates the inclination of students to pursue a career in law. Increased job opportunities and good pay packages are usually at the helm of such a trend.
Options available to LLB degree holders
According to an article published in www.employmentnews.gov.in there are more than 500,000 advocates in India and the number is increasing by 15,000 every year. Post LLB a lawyer can opt for any of the following professions:
Advocate – apart from the LLB degree, you will be required to get yourself enrolled with the State Central Bar Council by clearing the All India Bar Exam (AIBE).
Legal Advisor – you can work as a legal advisor for companies, organizations, individuals and families. You can also work as a trustee, teacher, reporter, company secretary, etc.
Different branches of Government service – you can work in the Department of Legal Affairs as a Legal advisor, in the Legislative Department as a Legislative Council or as a Law Officer in almost all ministries, or undertakings of the Government.
Judiciary – you can apply for the lower judicial cadre posts like Munsif or sub-judge.
Teaching – if you are academically inclined and have a LLM or a PHd in Law, then you can become a teacher or a visiting faculty with any institute offering a law course.
Author of legal books – if you have the gift of writing, then you can opt to write a few legal books or create law reports, law journals, etc.
There are many more options available to the LLB degree holders and they can be checked independently.
How much can I earn after a LLB degree?
This of course depends on the field of work chosen by you. If you opt for a job in a government department, then the salary would be according to the pay scale prescribed by the Government. This usually is between ₹20000 and ₹1 lakh per month. Here are some salary figures updated by lawyers on Lawctopus:
Conclusion
Legal practice has many facets and the market is slowly opening up to the various strengths of a LLB degree holder. Look for options that match your aptitude and career goals. As long as you are offering sound legal advice or services, salary won't be a constraint with a few years of experience behind you. The key lies in getting the LLB degree from a good institute. Ensure that you crack the law entrance exam to get a chance at being offered a seat in one of the best law colleges in India. Delhi Law academy specializes in preparing students for these entrance exams and paying down a foundation of a great career. Click here to know more about the online course offered by DLA.
Looking to become a Judge?
Check out Delhi Law Academy's Online Classes for Judicial Services Exams
Click Here to Know More
Appearing for Judiciary Exams?
Delhi Law Academy provides Study Material & Notes for Judicial Services Exams
Click Here to Know More