India's Finest Coaching Institute
for  JUDICIAL SERVICES
                                              ANNOUNCEMENTS    FOR    JUDICIAL    SERVICES 
FIRST   BATCH
On Prof Madan's availability, DLA announced the first summer batch in June.
We have a limited capacity, and the batch was full immediately, having started on 11th June.
Within a week, we now announce the second batch, on student demand.
SECOND   BATCH
On popular demand for one more batch, DLA announces its second batch of the season for Judicial Services, from Saturday, 2nd July 2016.
It is a compact 4-month course, covering the entire syllabus except the local laws, complete with all important case laws and 10 full-length mock exams, with our own free Notes.
We complete the entire syllabus in a shorter period of 4 months in sharp contrast to others who take about 10 to 11 months. We are able to achieve this by employing superior teaching techniques [especially devised by Prof. Madan] and superior technology [projector and PowerPoint presentation].
Just as we save time of our students, we also save their money. Our program costs just about Rs. 70,000 as against more than Rs. 1,30,000 of others. Special discounts for meritorious students.
We specialize in extensive case study in all Law subjects through specially prepared summaries of important judgments. We provide complete printed Notes of whatever is taught in class, for free. At DLA, we emphasize concise & self-sufficient study material.
This program will be exclusively conducted by Prof Madan.
An exceptional law teacher, Prof Madan was honoured in 2010 by Justice Altamas Kabir, Chief Justice of India, for his deep knowledge of law and his unique style of delivery.
In 2011, he was honoured by Dr D. Zumberellkham, Chairman, Civil Service Council, Mangolia, for his singular contribution in making future judges of India.
He is an extraordinary law teacher, having topped Delhi University LLB and Indian Law Institute's LLM exams. He is a teacher by choice, not by compulsion.
We may seem audacious in praising him, but we do so because we are convinced that he deserves it.
Seeing is believing. Anyone and everyone is free to attend a class free and himself feel the difference!! We take pride in revolutionizing law education.
Note:   We have NO branches. We do not conduct classes with hired teachers. We announce a batch as and when, and only when, Prof Madan is available from his otherwise busy schedule.
Class timings: Saturday 2 – 7 pm, Sunday 2- 7 pm.          Venue:  9, Satya Niketan Market, Dhaula Kuan, New Delhi.
Number of seats available: 10       Basis of allotment: First come, first serve.
How to secure a seat:   By payment of Rs. 10,000, either online or in the Academy. For online payment, click on this link: https://www.instamojo.com/@delhilawacademy/
For 'in-Academy' payments, visit us on Saturdays and Sundays, 3 – 6 pm.
SCHOLARSHIP   TEST
In keeping with its policy of nurturing talent, DLA announces scholarships, varying from Rs. 10,000 to Rs. 50,000, for meritorious students.
We would conduct an online test of 100 questions on 28th June and 30th June at 11 am to select such students. Those interested may register themselves for the test by paying a nominal amount of Rs. 300 through the following link: https://www.instamojo.com/@delhilawacademy/
Number of scholarships on offer: 10
INCENTIVES
We would offer suitable incentives of 10% to 20% to those meritorious students who secured more than 55% in their LLB exam, and also to our ex-students.
Registration
For registration, scholarships and incentives, Register below, at the end of this page.
Golden opportunity for Judicial Service aspirants:
Chief Justice of India has recently spoken of a huge shortage of 70,000 judges!
Now is the right time to start preparing for Judicial Service exams. You never know when these vacancies may be advertised!
Why Us

Exceptional Faculty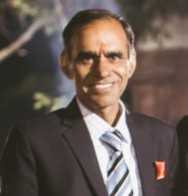 Prof. K Madan
Civil Services All India Rank 45
Delhi University LLB Topper
Indian Law Institute's LLM Exam Topper
Awarded in 2010 by the Chief Justice of India
Awarded in 2011 by the Embassy of Mongolia
Over 10 years of teaching experience
---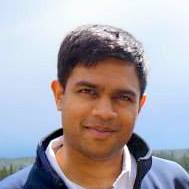 Vivek Subramanian
IIT JEE All India Rank 62
99.92 percentile in CAT
An alumnus of IIT Bombay and IIM Ahmedabad
Left a highly successful career as an Investment banker & Financial Consultant in New York for his love of teaching and joined DLA
---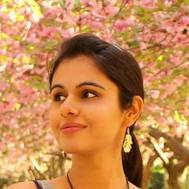 Sharmishtha Khichar
CAT Top Ranker
An alumnus of IIM Ahmedabad
Worked as an Investment Banker in UBS, Hong Kong before following her calling and joining DLA
National level Chess player
---
We endeavour to guide you to reach this destination
Email:
contactus@delhilawacademy.com
Phone:
For Judicial Services enquiries: 9911916552
For LLB Entrance enquiries 783.838.3547
Location:
9, Satya Niketan Market, Oppposite Venkateshwara College, Dhaula Kuan, New Delhi: Friday, Saturday, Sunday afternoons