India's Best DU LLB Online Coaching
Courses for DU LLB 2023
Online Course
Rs 25,000


Rs 18,990
USE CODE EARLYBIRD FOR DISCOUNT
Online access to 400+ hours of video lectures for every topic in syllabus
Online access to over 800 pages of exam-focused notes covering 100% of the syllabus
20 Online Mock Tests on the exact pattern of DU LLB with full analysis
Thousands of practice questions with full solutions
Detailed online study material for all important sections
Course valid till DU LLB 2023 Exam
100% Refund Guarantee within first 24 hours
Videos on USB drive not included
Printed material not included
Join DU LLB 2023 Online Course
Postal + Online Course
Rs 32,000


Rs 24,990
USE CODE EARLYBIRD FOR DISCOUNT
Online + USB access to 400+ hours of video lectures for every topic in syllabus
Online access + Print Version of over 800 pages of exam-focused notes covering 100% of the syllabus
20 Online Mock Tests on exact DU LLB pattern with full analysis
Thousands of practice questions with full solutions
Detailed online study material for all important sections
Course valid till DU LLB 2023 Exam
100% Refund guarantee within first 24 hours
All essential video lectures sent to your home on USB drive
Printed study material delivered to your home
Join DU LLB 2023 Postal + Online Course
---
Detailed Course Structure
Here you will find a complete list of what the actual course would contain, including video lectures, practice questions, solved examples and mock tests. Click on the Topic Headings below to know more!
We Congratulate Our Students for their Tremendous Performance in DU LLB Entrance 2021!
---
19 RANKS IN THE TOP 100!
---
more than
selections overall!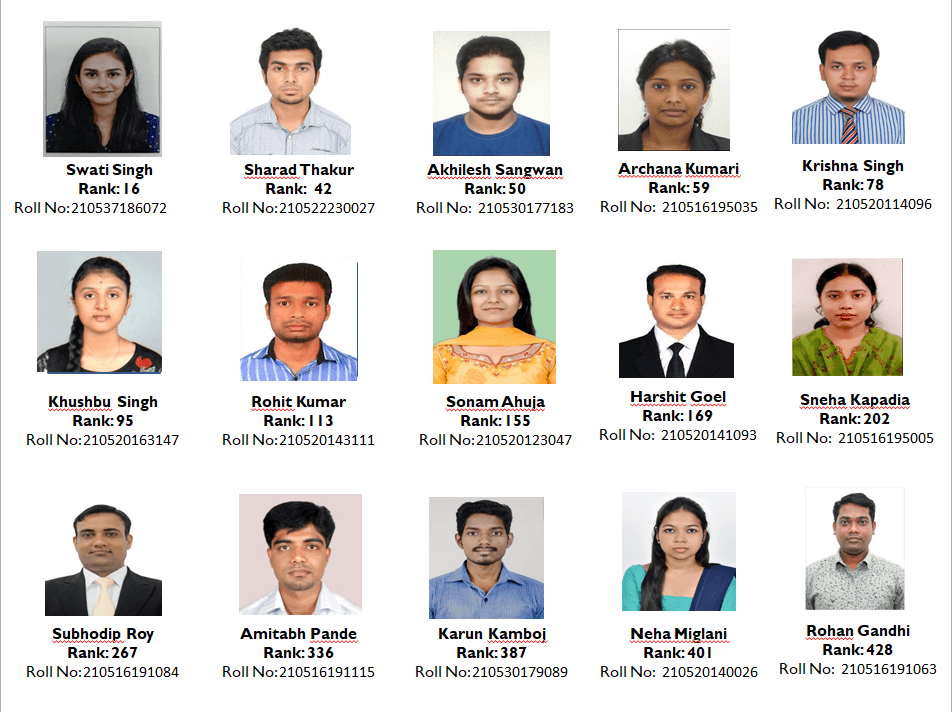 Why Choose DLA's Course for DU LLB Entrance?
The Best Material by the Best Faculty

All our material is personally prepared by our experienced and dedicated faculty – Madan Sir is IAS Rank 45 and an LLB Gold Medalist. Vivek Sir is an IIT Bombay – IIM Ahmedabad topper

Hundreds of Video Lessons

Detailed video lessons for each and every topic in the syllabus, developed specially for online learning

100% Syllabus Coverage

Each topic in the syllabus is covered, including Maths and Logical Reasoning

Study Online & Save Time

No more commuting in traffic – study online from your home, any day, any time
Thousands of Practice Questions

Thousands of practice questions with solutions, so that each concept is thoroughly understood

Live Doubt Sessions

Weekly live doubt clearing sessions with our instructors. Ask unlimited doubts and make sure your concepts are 100% clear

Mock Tests with Instant Feedback

20 Full-length Mock Tests on the pattern of the actual exam. Each test comes with instantaneous detailed feedback and video solutions

Cost Effective

DLA's online programs cost less than half of what most coaching classes would charge for a similar program
Sample video lecture on Fundamental Rights
Demo class on Blood Relations (Logical Reasoning)
Solved Examples on Contract Act
Video Recording of Live Doubt Session
Demo lecture on Parajumbles (English)
Demo Lecture on Time and Work (Mathematics)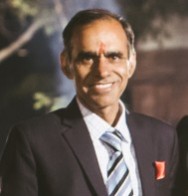 Prof K Madan
Madan Sir is a Gold Medalist from Law Faculty, Delhi University. He is a retired Civil Services officer who has immense respect and passion for the Legal field. He has been awarded several times, both nationally and internationally. He has singlehandedly created all the material in the Legal Aptitude and Constitution section of the DU LLB Course.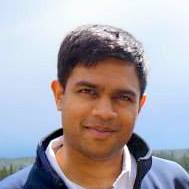 Vivek Subramanian
Vivek Sir is an alumnus of IIT Bombay and IIM Ahmedabad. He has worked and traveled across the globe in diverse assignments in both investment banking and management consulting. He is one of the co-founders of Delhi Law Academy. He has created the material for Logical Reasoning and Mathematics.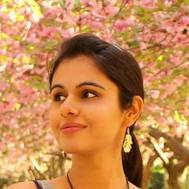 Sharmishtha Khichar
Sharmishtha Ma'am is an alumna of IIM Ahmedabad and has a diverse range of interests. She has worked globally in investment banking and in the social sector. She is a national level swimmer, tennis player and chess champion. At Delhi Law Academy, she handles the entire English and General Awareness syllabus.
News, Updates and Resources for DU LLB Exam
Watch Prof Madan's Interview on Career Options in Law
Find out about the DU LLB Exam Syllabus and Pattern from this Video
Frequently Asked Questions
More Questions?
---
You can use the chat box in the right corner to ask us a question during business hours, or email/call us.
Email: contactus@delhilawacademy.com
Phone: 8447285606
DU LLB Online and Postal Coaching by Delhi Law Academy
Average rating:
122 reviews
Nov 20, 2022
Best Coaching for LLB
This online course for LLB entrance is the best that I have come across. The videos, notes and doubt-sessions all combined make for a complete package.
Nov 8, 2022
Great faculty
one thing which I liked the most was that the faculty here is so good , helping and supportive. Whenever you have a doubt you can ask any teacher and they are always there to solve your doubts .
Nov 1, 2022
Satisfied as a student of ExamVictor
It has been a great experience with ExamVictor during my preparation. They have provided the best guidance for LLB entrance exams and supported in the college admission process as well. Big thanks to the management team and faculty!
Oct 27, 2022
Thankful
The faculty at Examvictor, specially Vivek Sir, believes in full concept clarity of students which leads to a strong preparation. They was really friendly, cooperative , true to its work and had in depth detailed knowledge and was keen to impart it.
Oct 18, 2022
One of the best institutes
It is one of the best institutions if you are hoping to crack du llb or any other llb entrance exams. The faculty is very supportive and take their responsibilities very seriously. Notes and videos are excellent.
Oct 3, 2022
Worth to trust and invest
During the course, I got to learn so many things. the faculty and the videos both are excellent. The money and time I spent studying here were really fruitful.
Oct 3, 2022
Best institute for DU LLB prepration
DLA has been very helpful for my DU LLB exam preparations. It has helped me keep myself updated at all times. The faculty is great and are well connected with the students. As for me I would recommend this institute to my juniors.
Sep 29, 2022
Great experience
Right from day 1 of my entrance preparation, joining DLA was a decision i never regretted. What I loved the most about here were the faculty, who were always there for us and even through online mode, supported us throughout our journey up until the day before exam. The tips and tricks shared were really helpful.
Sep 19, 2022
Doubt sessions are most useful
Live doubt sessions where we could talk with the faculty and discuss our doubts were so helpful in my preparation.
Sep 17, 2022
Complete coaching
I felt that the online course for DU is very complete. There is no need for any more study material.