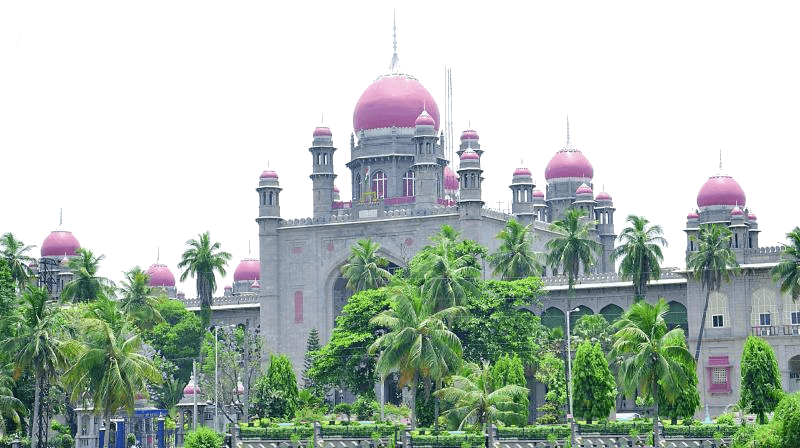 Telangana Judicial Service Exam 2020:
The High Court of Telangana conducts the Telangana Judicial Service Exam every year for the recruitment of Civil Judges in Telangana .
Telangana Judicial Service Exam 2020 – Important dates
Important Dates
Starting Date to apply online: 13-03-2020
Last Date to apply online: 13-04-2020, extended to 15-05-2020 due to Covid- 19
Date and Time for conducting Screening Test: originally 03-05-2020 – Now Postponed due to Covid- 19
Scheme of the Telangana
Judicial Service Exam 2020
The process of selection shall comprise of three distinct steps :

a) Preliminary Screening Test, which is objective in form (Multiple choice questions)
The Screening Test (Computer Based Test) for 100 marks comprising of 100 multiple choice objective type Questions. The duration of examination will be two hours.
Candidates who secure a minimum of 40% marks in the preliminary screening test will be short listed for calling for the main written exam in the ratio of 1: 10 of the available vacancies. The marks from the preliminary exam will not be used for the final ranking.
b) Main Written Exam : Descriptive / Essay type ,
There will be three (3) papers. Each paper shall carry 100 marks. The duration of each paper is three (3) hours.
Paper I : Civil Law,
Paper II : Criminal Law
Paper III : English Translation test for 30 marks and Essay Writing test for 70 marks.
– Translation has to be made from English language to either Hindi or Telugu language only
– The Essay will be about a Legal topic
The Questions in all the papers in the main the exam (except the translation paper) should be answered only in English.
c) Viva Voce, – 50 marks – Personal Interview
Syllabus of Telangana Judicial Service Exam
The syllabus as given below is common for both Preliminary and Main Papers for the Civil Judge recruitment exam.
Civil Laws:
1) Code of Civil Procedure, 1908
2) Indian Contract Act, 1872.
3) Hindu Marriage Act 1955,
4) Hindu Succession Act 1956,
5) Indian Easements Act 1882,
6) Specific Relief Act 1963,
7) Limitation Act 1963,
8) Transfer of Property Act 1882,
9) Civil Rules of Practice
10) Registration Act 1908, and Indian Stamp Act 1899,
11) A.P. Land Encroachment Act, 1905 (Not replaced with any Telangana act.)
12) Andhra Pradesh Buildings (Lease, Rent & Eviction) Control Act 1960, (As of 2019, Not replaced with any Telangana act.)
13) Indian Evidence Act,1872
CRIMINAL LAWS:
1) Code of Criminal Procedure, 1973
2) Indian Penal Code, 1860
3) Indian Evidence Act, 1872
4) Negotiable Instruments Act, 1881
5) Protection of Women from Domestic Violence Act, 2005
6) Criminal Rules of Practice
7) A. P. Excise Act, 1968 (Not replaced with any Telangana act.)
8) A.P. Gaming Act, 1974 (Not replaced with any Telangana act.)
9) Juvenile Justice (Care and Protection of Children) Act.