Complete Study Material & Notes for Rajasthan Higher Judicial Service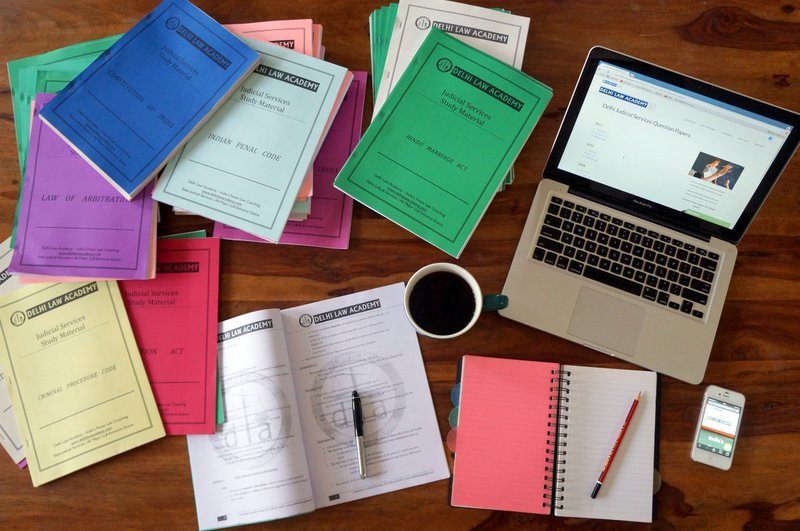 Delhi Law Academy now offers its famous Study Material and Notes for Rajasthan Higher Judicial Services.
Each page of these Notes has been prepared by Madan Sir himself.
DLA's Notes are far better than any other study material or textbooks available in the market.
Features of DLA's Comprehensive Study Material
Full-Syllabus
Concise and selective notes on all Law subjects
Summarized versions of important Supreme Court and Privy Council judgments
Expertly Crafted
Each page of these Notes has been created by Prof. Madan himself

Presentation in a fresh and unique style
Convenient
The material has been condensed to save students their precious preparation time

Can be accessed 24×7 online or delivered to your doorstep in printed form
Subjects covered by the study material
1. Constitution of India
2. Code of Civil Procedure
3. Indian Contract Act
4. Indian Partnership Act
5. Sale of Goods Act
6. Law of Torts
7. Indian Easements Act
8. Motor Vehicles Act (Chapter X, XI & XII )
9. Rajasthan Rent Control Act
10. Arbitration and Conciliation Act
11. Specific Relief Act
12. Hindu Marriage Act
13. Hindu Succession Act
14. Rajasthan Land Revenue Act
15. Hindu Minority and Guardianship Act
16. Rajasthan Tenancy Act
17. Hindu Adoption and Maintenance Act
18. Sexual Harassment of Women at Workplace Act
19. Transfer of Property Act
20. Limitation Act
21. Legal Services Authorities Act
22. Protection of Women from Domestic Violence Act
23. Water (Prevention and Control of Pollution) Act
24. Rajasthan Panchayati Raj Act
25. Registration Act
26. Code of Criminal Procedure
27. Indian Evidence Act
28. Indian Penal Code
29. Narcotic Drugs and Psychotropic Substances Act
30. Scheduled Castes and the Scheduled Tribes (Prevention of Atrocities) Act
31. Juvenile Justice Act
32. Probation of Offenders Act
33. Negotiable Instruments Act
34. Electricity Act
35. Information Technology Act
36. Prevention of Corruption Act
37. Protection of Children from Sexual Offences Act
38. Muslim Law
39. Rajasthan Prevention of Witch Hunting Act
40. Forest (Conservation) Act, 1980
41. Air (Prevention and Control of Pollution) Act
42. Environment (Protection) Act
43. Trade Marks Act
44. Copyright Act
45. Patent Act
46. Negotiable Instrument Act
47. Medical Jurisprudence
48. Rajasthan Court Fees & Suits Valuation Act
49. Rajasthan Stamp Act
50. Judgment Writing and Land Mark Judgements of Supreme Court of India
ONLINE NOTES Rs 29,990
PRINTED NOTES Rs 33,990
ONLINE + PRINTED NOTES Rs 35,990
---
Net Banking:
A/c 50100152725639
IFSC: HDFC0002549
Paytm/ GooglePay/ PhonePe:
9911916552
Our Recent Successful Students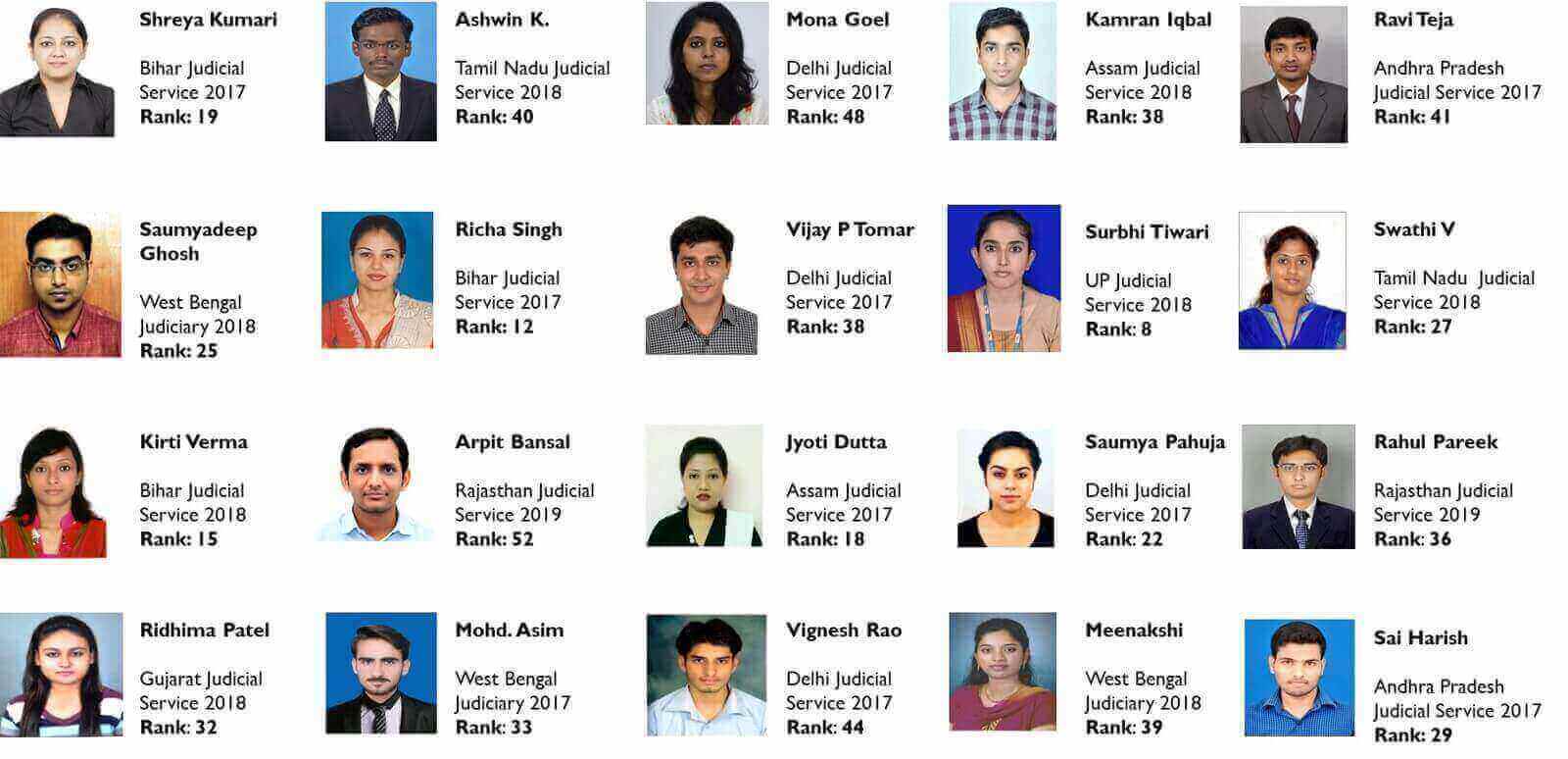 Overview of Judicial Service Exams of Various States
More Questions?
---
Email: contactus@delhilawacademy.com
Phone: 8955869390 , 8447285606 [8 am – 10 pm]
Delhi Law Academy
Average rating:
3 reviews
Feb 2, 2022
Really good
I have tried preparation from books and notes from different coaching classes. I can say for sure that these notes are the best.
Aug 29, 2021
Complete Syllabus Coverage!!!
I am appearing for Higher Judiciary and one of the things that I struggled the most was to find a coaching that provided good quality notes covering complete syllabus. Delhi Law Academy covers over 50 subjects and that too in a very high quality notes. I was very relieved and impressed to be able to find all the required study material at one place. Thanks DLA !
Aug 12, 2021
Good Study Material
I had joined their coaching and would like to say that the study material provided by them of good quality and easy to understand. Referring to it helped me to understand the various concept clearly. The faculty also explains topics more than once if not understood. They are patient and listen to you. Overall, it was a good experience.