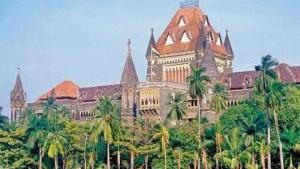 Maharashtra Judicial Services Exam 2020
Details
| | |
| --- | --- |
| Important Event | Date |
| Date of Preliminary examination | 01 Mar 2020 |
| Declaration of Prelims Result | 11 Aug 2020 |
| Date of Main examination | To be announced |
| Declaration of Main Exam Result | To be announced |
| Interview Dates | To be Announced |
| Declaration of Final Result | To be Announced |
The result of prelim exam was announced on 11th Aug. Click here to see the result.
Maharashtra Judicial Services Exam Eligibility Criteria
Applicant needs to be the citizen of India.
He must have the permanent domicile in the state of Maharashtra to get the reservation benefits.
Candidates must have completed their graduation in law from a recognized institute/university.
The age of the applicants must be between 21 years and 35 years.
The candidates of the reserved category will be offered the legitimate relaxation in the upper age.
The relaxation for the candidates of the OBC category is 3 years.
Candidates of the SCX and ST category will get the 5 years relaxation in the upper age.
Syllabus of Maharashtra Judicial Service Exam 2020
The detailed syllabus of the Civil Judge exam of the Maharashtra Judicial Service 2020 is as follows:
Syllabus of Preliminary Exam
The Code of Criminal Procedure
The Civil Procedure Code
The Indian Evidence Act
The Transfer of Property Act
The Specific Relief Act
The Maharashtra Rent Control Act
The Limitation Act
Constitution of India
The Indian Penal Code
The Law of Contract
The Sale of Goods Act
The Partnership Act
Syllabus of Mains Exam
Paper I
The Civil Procedure Code
The Transfer of Property Act
The Specific Relief Act
The Law of Contracts
The Sale of Goods Act
The Partnership Act
Paper II
The Indian Penal Code
The Evidence Act
The Code of Criminal Procedure
The Scheduled Castes and Scheduled Tribes (Prevention of Atrocities) Act 1989
The Protection of Civil Rights Act 1955
Essay on current legal topic (approximately 800 words)