Preparing for Kerala Judicial Services?
You have come to the right place! DLA provides expertly crafted Study Material & Notes for Kerala Judicial Services Exams.
Click Here to know more!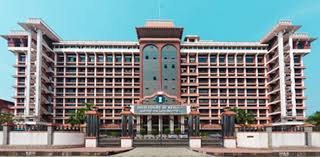 Kerala Judicial Service Exam 2019-20 is conducted for the recruitment of District and Sessions Judge under Kerala State Higher Judicial Service.
The exam is conducted in the three parts, wherein each part has 5 compulsory papers.
The selection of candidates depends on their combined score in written test and personal interview conducted by the board of Kerala State Higher Judicial Service.
Kerala Judicial Service Examination is conducted by the High Court of Kerala for the recruitment of Civil Judges or District Judges.
The High Court of Kerala notifies about the recruitment of judges on the official website
Prelims Date: Originally 22.03.2020 :: Now POSTPONED due COVID-19:
New dates to be announced soon on hckrecruitment.nic.in.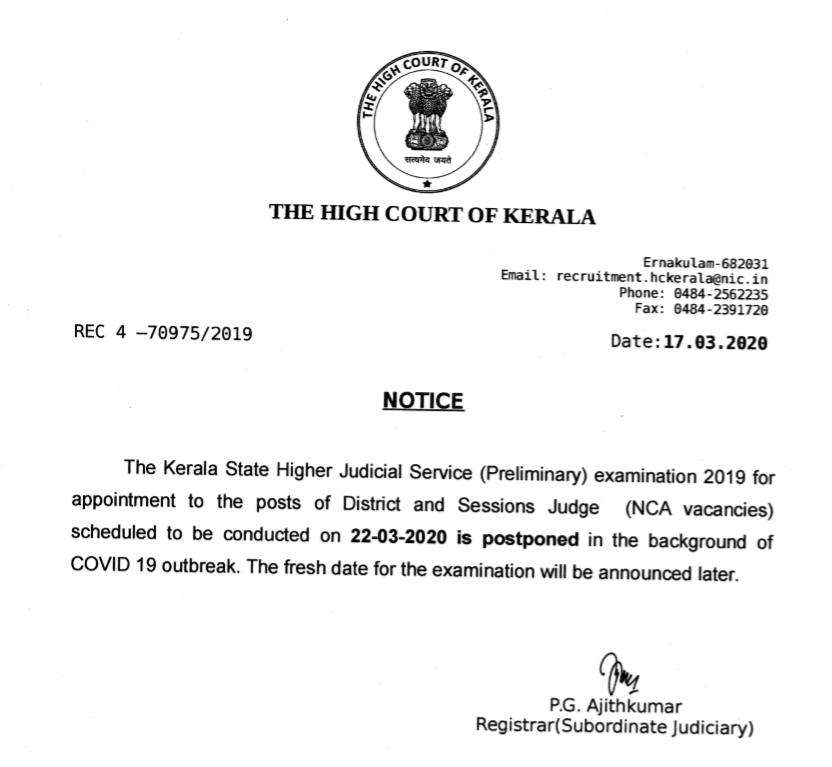 Kerala Judicial Service 2019-20 Exam Pattern & Syllabus
The Kerala State Higher Judicial Service Examination will have three parts, Part I, Part II and Part III with five papers in each part. The duration of the written test for each paper is of three hours. The maximum marks for each paper are 100, and a minimum of 40 marks is required to qualify each paper. Candidates applying for the exam will have the option to choose any of the parts and will have to apply for all the five papers included in that part.
Part

Name of Paper

Part 1

Paper 1 – Jurisprudence and Legal Language

Paper 2 – Constitutional Law

Paper 3 – Penal Laws

Paper 4 – Law of Torts

Paper 5 – Law of Contracts

Part 2
Paper 1 – Administrative Law

Paper 2 – Company Law

Paper 3 – Property Law

Paper 4 – Service Law

Paper 5 – Family Law

Part 3
Paper 1 – Law of Elections

Paper 2 – Civil Procedure

Paper 3 – Criminal Procedure

Paper 4 – Law of Evidence & Limitation

Paper 5 – Interpretation of Statuses