Classroom Coaching for Delhi Judicial Service Exam
WHAT
Admissions are now open at Delhi Law Academy for SPECIAL WEEKEND classroom batches for Delhi Judicial Service Exam
WHEN
New Weekend batches commencing in April, May and June 2018
Classes on Saturdays and Sundays from 10 am to 4 pm (with 30 minutes lunch break)
Batch duration: 6 months
WHERE
All classes conducted at our state-of-the-art classroom located at Sector 43, Gurgaon
Conveniently located – just 6 minutes walk from metro station
WHO
Head Law Faculty and Curriculum-in-charge: Prof K Madan
Madan Sir personally conducts most law classes
Sir has perfected his own teaching techniques: all teaching done through projector and power point presentations
In every class, 10 minutes are earmarked for doubts and direct interaction. This helps students clear their concepts
WHY
Efficient for you – we complete the entire course in 6 months, in sharp contrast to 9-10 months at other institutes
Superb faculty – Madan Sir is one of India's best law teachers who has the unique knack of making even the most abstruse legal concepts easy to grasp
We leave no stone unturned to ensure that each of our students succeeds. We expect only serious students to join us
HOW
Fee: Weekend batches: Rs 100,000 (incl. GST)
Payment in 4 installments
DLA offers scholarship assistance to meritorious students
Our Award-Winning Faculty – Prof. K Madan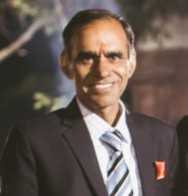 Delhi University LLB Gold Medalist
Indian Law Institute's LLM Entrance Exam Topper
Awarded in 2010 by Hon. Chief Justice of India
Awarded in 2011 by the Embassy of Mongolia
Civil Services All India Rank 45
A long and distinguished career in teaching and practicing Law
Prof. Madan is one of India's best law teachers. His knowledge in the field of Law is encyclopedic.
He has a knack to take any and every complicated topic and convey it in a fashion that makes it seem childishly simple. As a result, legions of students rave about his legendary teaching abilities.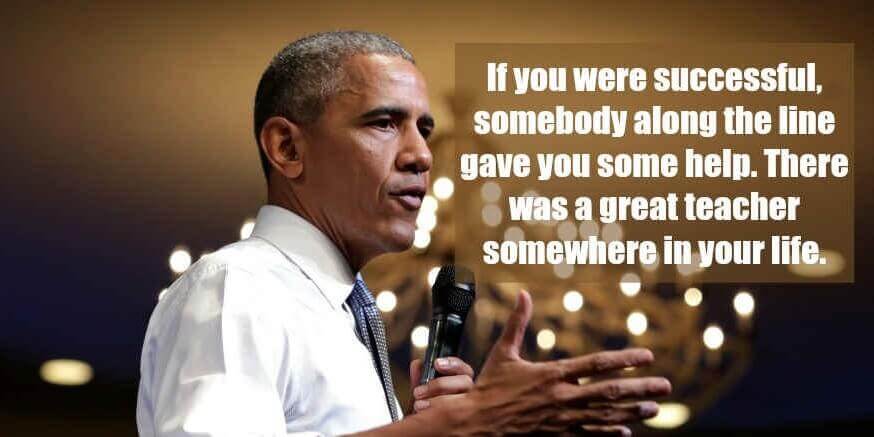 Pay Registration Fees
Our Special Five Month Classroom Course
Lost time is never found again.Benjamin Franklin
Full Syllabus Coverage

We cover the entire syllabus in 6 months.

Technology-Powered Classes

All classes are taught using modern aids, projector-PowerPoint slides and electronic media

Save Money

Our fees are much lesser than other institutes.

Brilliant Instructor

Madan Sir is an award-winning teacher, who genuinely enjoys the nuances of Law. Being taught by him is an experience our students cherish.

Superb Study Material

Complete and comprehensive notes prepared by Madan Sir, will help you revise thoroughly even after the course ends

Thorough Class Schedule

Classes are held from 10 am to 4 pm on Saturdays and Sundays with a rigorous schedule

Personal Attention

Madan Sir teaches himself, and ensures that doubts and queries are answered immediately.
We achieve in 6 Months what others do in 9-10 months
The Delhi Judicial Service Notification for 2018 is out, and the Preliminary Exam will be held on Sunday, 6th May, 2018.
The detailed notification can be found by clicking here
Over the last 6 years, we have developed and refined our content and teaching techniques such that we can effectively and efficiently cover the entire Delhi Judicial Services syllabus in 6 months. Without any compromises.
Our Special classroom coaching program is a proven way to be ready and have a chance of clearing the Delhi Judicial Service examination.
Course Fee
Weekend Batch: Rs 100,000
Fee   Schedule
First step: Admission fee Rs 20,000: to be paid ONLINE or at our Gurgaon Sector 43 Classroom
Second step: Rs 40,000: to be paid at the end of the first week of the course
Third step: Rs 30,000: to be paid at the end of first month
Final step: Rs 10,000: to be paid at the end of second month
Confirm Your Seat
Merit Scholarship
Fee Reduction: Rs 20,000 to 40,000
DLA Scholarship Test
DLA offers scholarships for meritorious students
Scholarships are awarded on the basis of performance in a scholarship test conducted by DLA
The scholarship test is a written test of 2 hours duration conducted at our office at MG Road Metro Station, Gurgaon
Test fee: Rs 500 (to be paid at DLA Office at the time of writing the test)
Test syllabus: Constitution of India, Indian Penal Code, Hindu Marriage Act
Scholarship details: Rs 20,000 if you score >55% in the test, Rs 30,000 if you score >60% and Rs 40,000 if you score 65% or more (amounts are non-cumulative)
Scholarship is applicable for both Weekday and Weekend batches
To write the scholarship test, register by clicking the button below. You will receive an email with the test schedule and all further instructions.
Register for Scholarship Test
Our Smart, Fully AC Classroom
High-Tech Classroom
All teaching done with modern technology aids such as virtual screens and projectors
Limited Batch Size
Each student can easily see and interact with the faculty, without need for video screens or other such gimmicks
Easy To Reach
Walking distance from Sector 42-43 Metro Station in Gurgaon, a premium location with wide-open spaces, greenery and all facilities nearby
Well-lit, Fully AC
Clean, ventilated, well-lit and hygienic classrooms provide a superb environment for students to focus on learning
Delhi Law Academy in the News
Student Testimonials – Our Stand
At DLA, we have never featured testimonials of our Judiciary students – either of our Online/Postal Course or our Classroom Course.
We have not done so because:
– we believe that our students succeed because of their own hard work, though undoubtedly we help them enormously through relentless efforts of our superb faculty.
– we believe that a coaching institute can take credit for its faculty, teaching techniques, classroom, study material and notes but not for its students' calibre and hard work
– our successful students are members of the Judicial fraternity serving in Courts all across India. We do not wish to impinge on their privacy by featuring them on our site.
Frequently Asked Questions
Q. Where is the classroom located?
A. Our classroom is in Sector 43, Gurgaon (opposite the Metro station)
Q. Who is the faculty?
A. Most law classes will be exclusively taken by Madan Sir himself.
Q. What is the fee?
A. Please check the fee schedule given above in this page for full details on the fees and installments.
Q. Is it possible to pay in installments?
A. Yes, you can pay in installments. The details for the same are given in our fee schedule above, please check it to know more.
Q. Will we be given study material and Notes?
A. Yes, all our students will be provided with over 2200 pages of beautifully crafted notes which would be ideal for revision later. Each page of these notes is created by Madan Sir himself and features his comments and explanatory notes on all important topics.
Q. What is the schedule of classes?
A. Classes run from 10 am to 4 pm on Saturdays and Sundays, with lunch break.
Q. How can we clarify our doubts?
A. Madan Sir encourages a question-and-answer style of classroom interaction, so our classroom students are free to ask doubts whenever they wish.
Q. Can you help me get PG accommodation near the classroom location?
A. Yes, we have tied up with some high-quality vendors to provide PG accommodation near our classroom. You would receive a clean, hygienic living and studying environment located very close to the classroom to minimize your travel and commute.
Why is DLA's Judiciary Coaching the best?
The Best Faculty
Most classes taken by Prof Madan, award-winning faculty with over 3 decades of experience
The Best Study Material
Over 1800 pages of Notes, each page developed by Prof Madan himself. Bare Acts and Case Laws summarized in a unique, easy-to-revise format
Saves Time
Covers the entire syllabus in 5 months, including English and GK
Saves Money
Get the best quality education at lower fees and lower expenses of staying in Delhi through our PG Partners
Pay Registration Fees Now
Contact Us
---
You can use the chat box in the right corner to ask us a question during business hours, or email/call us.
Email: contactus@delhilawacademy.com
Phone: 9582714740
9911916552