Everything You Wanted To Know About AP PGLCET
In this article, we have dealt with all the important questions that students usually ask about AP PGLCET – the exam pattern, the questions, the syllabus, the marks, the time for the exam, the type of questions etc. Read on!
AP PGLCET Overview
AP Post Graduate Law Common Entrance Test ( AP PGLCET ) is conducted for entry into 1st year of 2-year LL.M. Degree Courses in the universities of Andhra Pradesh and their affiliated colleges. The AP PGLCET and its admission will be made in strict compliance of the rules and regulations of the university concerned, APSCHE and relevant G.O. s of A.P that are in force and also amendments that may come into force from time to time.
Eligibility
Candidates holding LL.B./B.L. degree on the date of application and candidates who have appeared/appearing for LL.B./B.L. Final year examination are also eligible. A candidate appearing for LLB/BL degree examinations may take the AP PGLCET in anticipation of results. However the candidate shall have passed the qualifying examination with 50% marks in aggregate (for OC/BC) and 45% marks in aggregate (for SC/ST) at the time of counseling.
Courses offered under AP PGLCET
LL.M (Post Graduation Course)
Commercial Law /Business Law
Constitutional Law & Legal Order/Constitutional & Administrational Law/Constitutional Law
Criminal Law / Law of Crimes
Corporate and Security Laws
Family Law
Human Rights Law/ Human Rights
International Law and Organization/International Law
Intellectual Property Rights Laws
Labour Law/ Labour, Capital and Law
Test Pattern of AP PGLCET 
A Single entrance test is conducted for all the courses of LL.M.
The test is of 90 minutes duration and consists of 120 questions of 1 mark each.
The qualifying percentage of marks in the Entrance Test is 25%. (i.e. 30 marks out of total 120 marks). There will be no qualifying marks for S.Cs & S.Ts for ranking.
The exam will be conducted in online mode.
There is no negative marking in AP PGLCET exam
AP PGLCET Paper Pattern
The different subject areas of the examination:
Part-A: 40 Questions ….. 40 marks
I) JURISPRUDENCE (20 Questions)
Schools of Jurisprudence – Sources of Law, Custom Precedent and Legislation, Rights and duties – Ownership and Possession, Persons, Obligation, Property, Liability, Legal Sanctions.
II) CONSTITUTIONAL LAW (20 Questions)
Nature of the constitution: Fundamental Rights, Directive Principles of State Policy, Executive, Judiciary and Legislature, Center-State Relations, Emergency provisions, Amendments to the constitution.
Part-B: 80 Questions ….. 80 marks
III) PUBLIC INTERNATIONAL LAW(16 Questions)
International Law and Municipal Law, Subjects, State Territory, Air, Sea and outer space, Nationality and Statelessness, Extradition, Asylum, State Jurisdiction, United Nations.
IV) MERCANTILE LAW (16 Questions)
General Principles of Contract (Sections. 1-75, Indian Contract Act-1872).
V) LABOUR LAW (16 Questions)
Trade Union Act 1926. Industrial Disputes Act 1947.
VI) CRIMES and TORTS: CRIMES (16 Questions)
Indian Penal Code -General Principles & General Exceptions. TORTS: General principles of Tort, , Defences, Joint liability, State liability for torts; Consumer Protection Act,1986
VII) IPR and OTHER LAWS (16 Questions)
Copy right Act, 1957; Patents Act, 2005; Environmental Protection Act, 1986; Human Rights,The Protection of Human Rights Act, 1993, Salient features of Information Technology Act, 2000 and Right to Information Act 2005.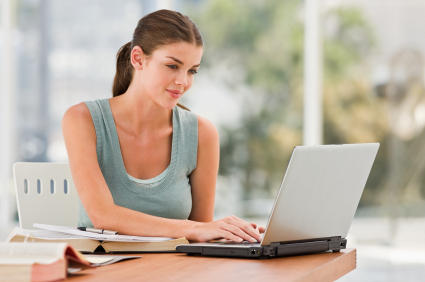 We conduct online and postal courses for AP PGLCET, CLAT and other law entrance exams.
To find out more click below!