Our Award-Winning Faculty – K Madan Sir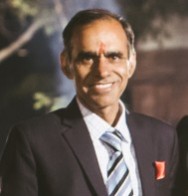 Delhi University LLB Gold Medalist
Indian Law Institute's LLM Entrance Topper
Best Speaker Trophy by Hon. Chief Justice of India, Mr Justice Altamas Kabir in 2010
Certificate of Appreciation by Chairman Civil Service Council of Mongolia, Mr D. Zumberellkham in 2011
Civil Services All India Rank 45
A long and distinguished career in teaching and practising Law
Madan Sir is one of India's best law teachers. His knowledge in the field of Law is encyclopedic.
He has a knack to take any and every complicated topic and convey it in a fashion that makes it seem childishly simple. As a result, legions of students rave about his legendary teaching abilities.
Email: contactus@delhilawacademy.com
Phone: 8447285606 , 9911916552